Are you looking for a suitable place to organize conferences, trainings, business meetings, workshops or other different presentations? Kronsoft Center owns a conference room for 70 persons and two meeting rooms that fit for 14 persons each.
Conference room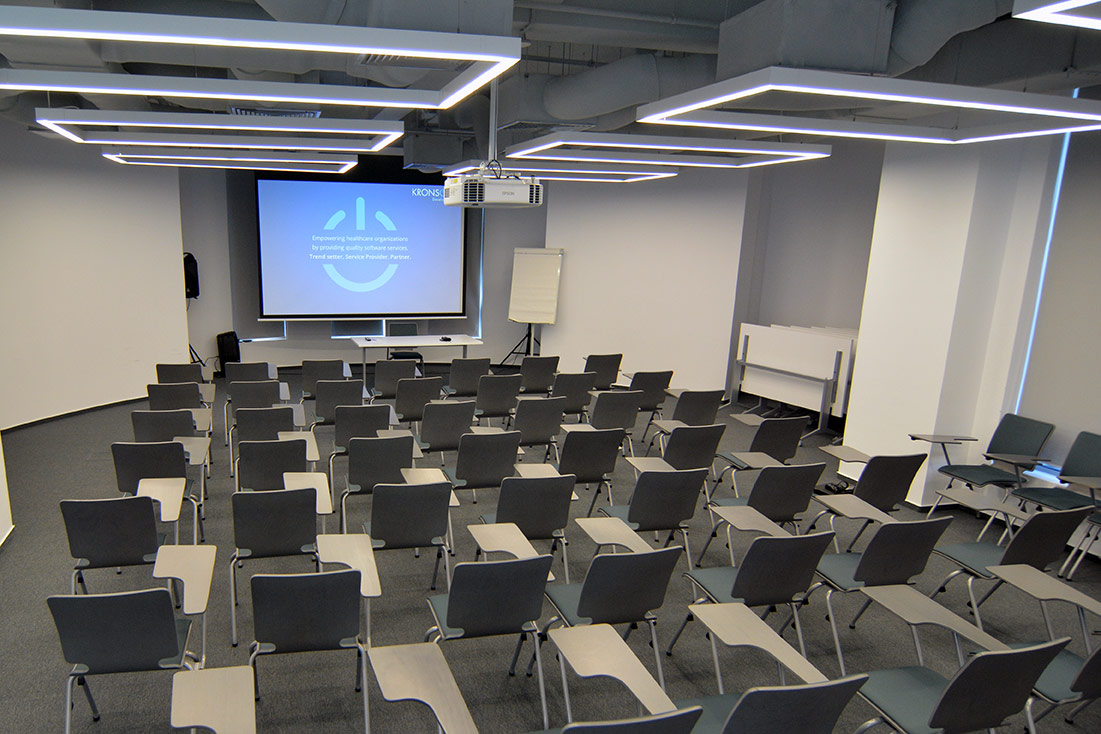 The conference room is equipped with modular furniture, this representing a real advantage, as it allows you to organize the seats according to your needs (theatre- or U-Shape like, conference rooms etc.) The windows have mobile blinds for the adjustment of the light intensity. The rooms have floating floor and built-in electrical boxes, offering a quick and easy access to the sockets.
Facilities
HD video projector
Projecting screen
Wi-Fi
Sound equipment
Air conditioner
Room set up
Teather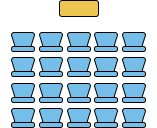 U-Shape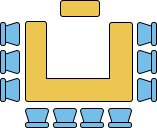 Training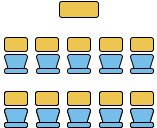 Meeting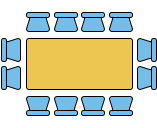 Meeting room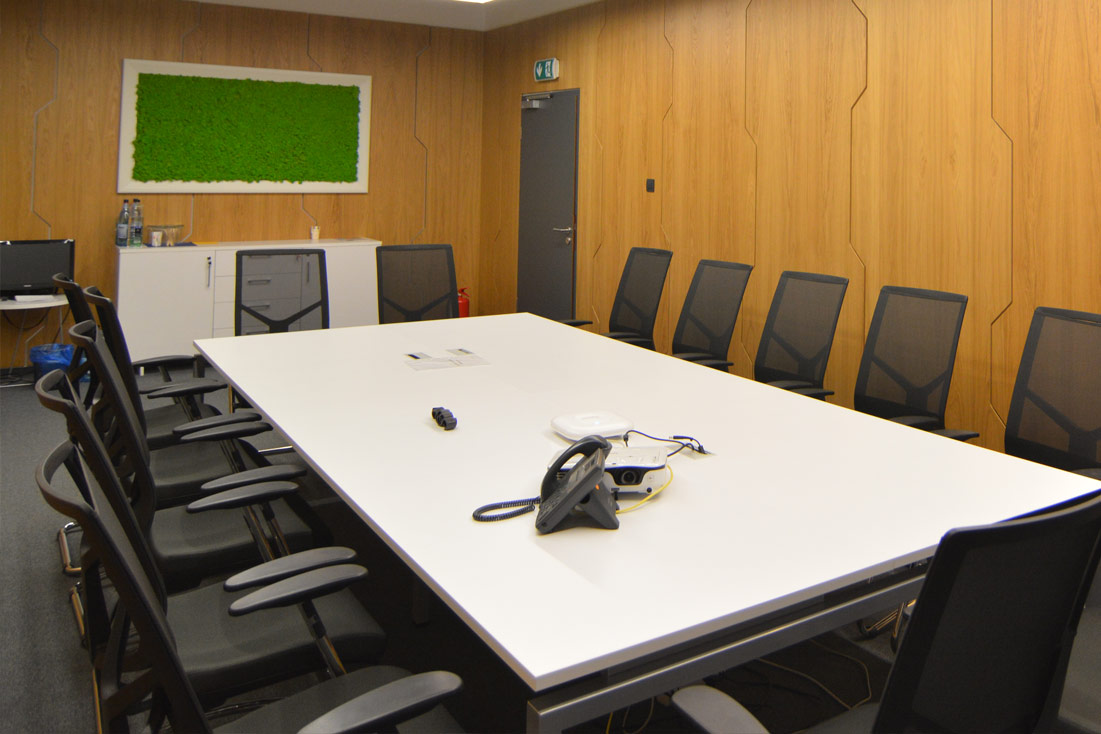 Each of the two meeting rooms fits for 14 persons and they represent the ideal place to host meetings in a professional and modern environment.
Facilities
HD video projector
Projecting screen
Wi-Fi
Sound equipment
Air conditioner